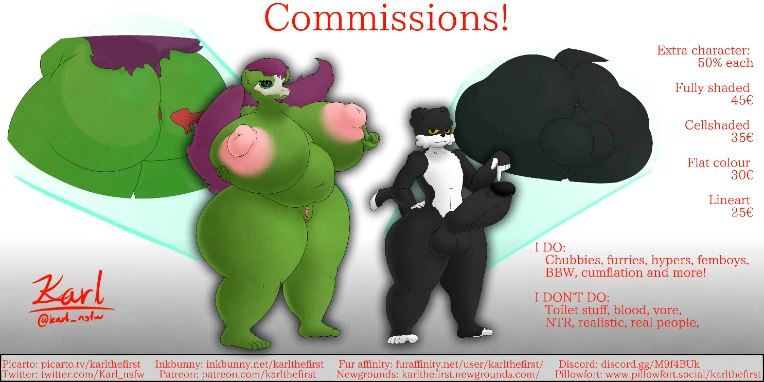 New commission sheet!
Small confession: I actually disliked my previous commission sheet ever since I made it, I was working on it too late at night and rushed it at the end and regretted it since.
But here's a new one! And I put full effort into it all the way!


Better anatomy! Better proportions! Better pose! Better shading and intensity! Reflected lighting!


Prices are in the image, contact me anywhere and we'll discuss the commission!
Per the advice of other people who do this I ask for payment up front and no refunds, please understand.
Originally from: https://www.newgrounds.com/art/view/karlthefirst/commission-sheet-september-2021